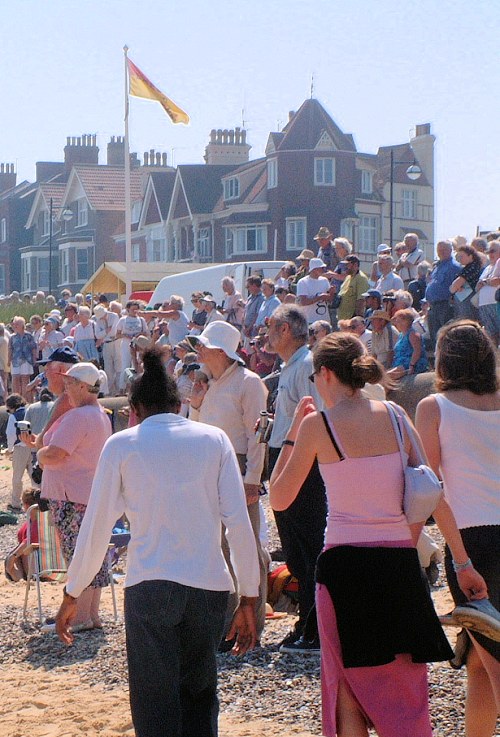 Southwold often pulls the crowds!
Advertise on the Blythweb Group of Local Sites
With over twenty years experience of the World Wide Web we are always pleased to discuss your advertising requirements in order to build you an effective website for your business, or advertise your existing website. Our advertising rates include:
Photography,
Unlimited updates throughout the year,
A site banner,
Secure Members' control panel,
And hosting on our own dedicated webservers.
If you already have a website, we can easily link to it, or if you have special requirements we will happily discuss these with you.
The Blythweb Group of Local Sites has steadily grown over the years and now includes eight popular sites: In January 2020 these websites received over 6,000 visits per day!
All these websites carry advertising in the form of banner adverts on their classified listing pages. In addition other promotion may be appropriate, eg clickable location links from maps, text links etc. In total the pages receive many thousands of visits every week so advertising on these pages is a very cost-effective method of driving traffic to your website.
For those who already have a website a Banner advert on the Blythweb Group of Local Websites will link to it and costs just £120 per annum. This includes free use of the Members' Control Panel which allows advertisers to update the text element and contact details of their Banner (a very useful facility), and also provides feedback about the number of times their website has been accessed by click-throughs from the Banner.
We also create single page and multi-page websites for all manner of local businesses, attractions, local groups, and for holiday accommodation. These websites combine with a Banner advert and use of the Members' Control Panel (see above) into a very effective inclusive package. Where appropriate we offer client access and control if wished.
For businesses and local attractions we are experienced with websites both in the UK and abroad and are conversant with applications which include on-line catalogues, e-commerce, Search Engine Optimisation etc. View our website terms and conditions (PDF).
To find out more about advertising or to discuss your particular website requirements please contact Martin Heaps of MHCreations on email website@mhcreations.co.uk