Schools and Education Southwold Links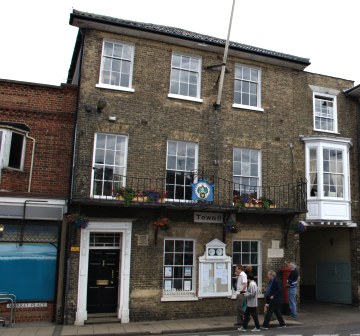 Southwold Town Hall
Saint Felix Schools
Saint Felix Schools and Dragon's Nursery feature superb facilities, all located on a lovely 75 acre site less than two miles from Southwold. Independent co-educational day and boarding schools for boys and girls, ages 1 - 18.
[ website ]
Saint Felix School - Historical Notes 1897-1999
Historical notes by Nancie Pelling about the founding of Saint Felix School, the people who shaped its development as a girls-only school, (NB nowadays co-ed) and how the school fared in World War Two.
[ website ]