Local Event Venues and Services Southwold Links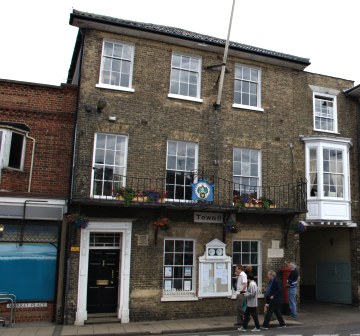 Southwold Town Hall
Halesworth Golf Club
Conference facilities available here for Corporate events, also function rooms for wedddings, parties, dinners and other social gatherings. Car park. Great location, with good countryside views.
[ website ]
Facilities For Hire At Saint Felix School
Many and various sporting facilities for hire, also Theatre and Chapel, all less than two miles from Southwold and the coast. During school holidays the whole site can be used for Holidays Camps and Exhibition space.
[ website ]
Private Hire Of The Electric Picture Palace
The bijou Electric Picture Palace in Blackmill Road, Southwold, is available for hire for private cinema occasions and is also licensed for Weddings. Contact the Box Office 07815 769565.
[ website ]