Local Event Venues and Services Southwold Links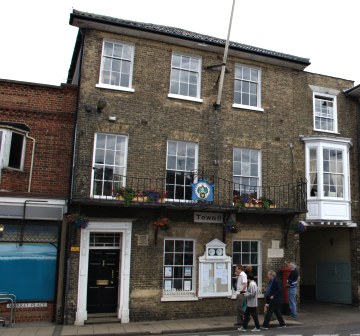 Southwold Town Hall
Halesworth Golf Club
Conference facilities available here for Corporate events, also function rooms for wedddings, parties, dinners and other social gatherings. Car park. Great location, with good countryside views.
[ website ]
Private Hire Of The Electric Picture Palace
The bijou Electric Picture Palace in Blackmill Road, Southwold, is available for hire for private cinema occasions and is also licensed for Weddings. Contact the Box Office 07815 769565.
[ website ]
Function Room At The White Swan, Halesworth
Standing opposite St.Mary's Church in Halesworth, and just a few steps from the Market Place, the White Swan is a fine 17th Century Public House, with own car park. The Function Room is upstairs in a separate wing, with own private bar plus tables and chairs. Also ceiling mounted projector and screen. The room accommodates up to 100 people and is suitable for many events, including party, celebration, reception, meetings etc. Reasonable rates - please get in touch.
[ website ]